Southern Americana rock band Big Mama Shakes announces August concert at The Broadberry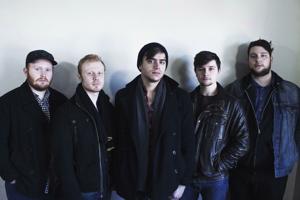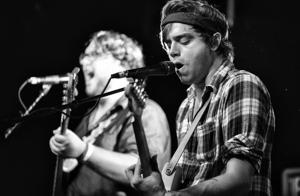 Southern Americana rock band and Richmond favorite Big Mama Shakes is hosting a multi-band bash at The Broadberry on Saturday, Aug. 20, the band announced today on its website and through social media.
Tickets are $10-$12. Doors open at 7 p.m., show starts at 8 p.m. The Broadberry is located at 2729 W. Broad St.
The line-up includes Big Mama Shakes plus Richmond's own Clair Morgan, My Darling Fury and The Dharma Bombs, said the band's drummer and manager, Chandler Matkins. Popular with Richmond's college crowd, he said, the band chose that night to coincide with Virginia Commonwealth University's Welcome Week, when students return to campus for the fall semester.
Big Mama Shakes came together in Williamsburg in 2013. Band members moved to Richmond in 2014 to take advantage of the growing music scene here, Matkins said. They went on an East Coast tour in 2015, he added, but truly found their stride after opening for Nathaniel Rateliff & The Night Sweats at The National last December. They're currently resident artists at The Camel. Band members include Brady Heck, Gabriel Taylor, Bryce Doyle, Peter Cason and Chandler Matkins.
BY HOLLY PRESTIDGE Richmond Times-Dispatch
hprestidge@timesdispatch.com