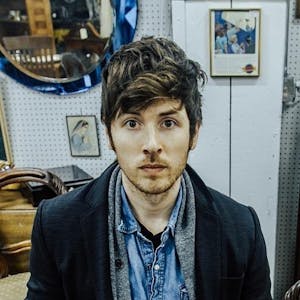 Broadberry Entertainment Group Presents!
Brett Newski & the No Tomorrow
Thorp Jenson
Richmond Music Hall @ Capital Ale House
Richmond
,
VA
.

Brett Newski & the No Tomorrow
How do you feel when someone starts playing on their phone while you're talking to them? It's a dark moment. It's a seemingly small, yet significant moment when we realize we've got work to do as both individuals, and as a species.
BRETT NEWSKI's fourth studio album Don't Let the Bastards Get you Down is a call to arms against whatever destructive forces we may find ourselves battling, from our individual struggles with toxic relationships, low self esteem, loneliness, and apathy to the more global challenges facing us in 2020: The erosion of face-to-face human connection, the breakdown of the proverbial village, the destruction of the planet, and the myriad ways in which our social media addictions amplify these problems. Depression and anxiety are at all time highs, with many, if not most of us, struggling to preserve our optimism.
So how do we regain control and stay hopeful in the face of these challenges? Perhaps it's less screen time. Perhaps it's changing the way we approach our tiny pocket TVs. Perhaps it's discovering or recommitting to our passions. Perhaps it's getting our hands dirty in pursuit of real solutions to our problems (instead of just complaining online). Perhaps Don't Let the Bastards Get You Down can shed some positive insight.
In Last Dance (cowritten with Grammy nominated songwriter Pat Macdonald, 'Future's So Bright I Gotta Wear Shades'), Newski lays bare the highly relatable challenge of trying to stay informed and engaged while simultaneously staying afloat psychologically: "I ain't trying to build the ark, I just really wanna learn how to swim / Thru a sea of plastic bottles, all the refuse, the mess we are in." In Grow Your Garden, Newski issues a wake-up call from the hypnotic, numbing effects of living with our eyes glued to our screens: "If I was the dirt beneath the sneakers on your soulless feet / I'd nudge you far from the mirage so you could see the water".
In Lousy T-Shirt, Newski describes the traps of social comparison in these "tiny TV times", in which we so often compare ourselves to the "greatest hits" of others' lives. ("I ain't making any headlines / It's a failures parade / I drove all the way to Hollywood and all I got's this lousy t-shirt.") He doubles down on this theme in Buy Me a Soul, singing "Step out from behind these little screens that rule our lives / I'm sick of highlights / Cause we're an empty shell and we're on earth but we're in hell / Can anybody hear me? / Is this a permanent bad dream? Or is it too much reality?"
What could topically threaten to amount to "too much reality" for the listener is buoyed by Newski and collaborator Spatola's signature blend of largely up-tempo, guitar-driven alternative with splashes of what they describe as "Geek Rock", "Happy Punk", and "Diet Grunge". The band has had a busy few years, playing alongside acts like PIXIES, Courtney Barnett, Violent Femmes, Better than Ezra and Manchester Orchestra, and will be touring extensively in 2020 in support of this latest release.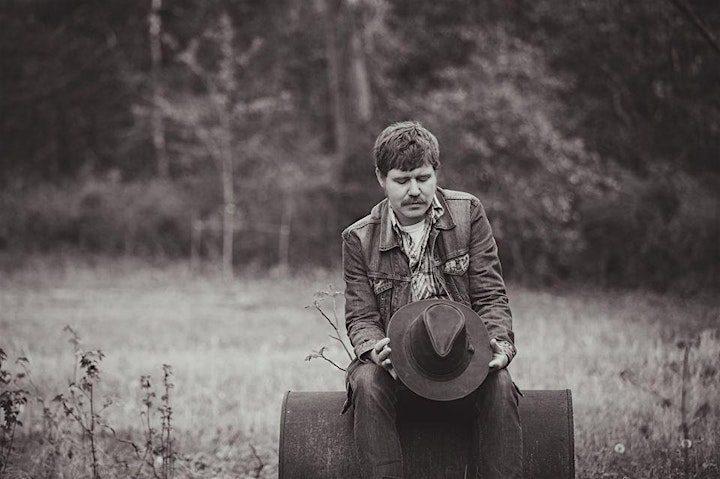 Thorp Jenson
Richmond, Va.-based guitarist Thorp Jenson creates the kind of music that makes you want to spend all night in a Southern dive bar and wake up the next morning just to drive across the country—and his songs are at home in either scenario. Jenson's self-produced debut, Odessa, encapsulates the free-spirited heartland-rock ethos of Tom Petty with a healthy dose of storytelling and singer/songwriter introspection. The record features Jenson's rich, soul-warming vocals and bright lead guitar supported by musicians and co-writers who have worked and toured alongside artists like Foxygen, Matthew E. White, Natalie Prass and more.
"I wrote a lot of these songs thinking about characters," Jenson says of Odessa. "It always ends up including a part of me—you can't get away from that—but if you're only telling your own story, you're kind of pigeonholing yourself."
This character embodiment is apparent throughout the album, no more so than in the title track—a vivid, rollicking tune in which Jenson imagines himself a soldier returning from war to a small-town home that doesn't quite fit the one in his memory. Along with opening track "Oklahoma," "Odessa" helps set the overarching rock & roll aesthetic of the album, which Jenson says was influenced by The Rolling Stones, whose catalog was in heavy rotation leading up to the sessions. Jenson also surrounded himself with noticeably simpatico backing musicians. "I needed to bring in the right drummer to do what I wanted to do," he says. "Somebody who had listened to Charlie Watts at some point in their life." That drummer was Dusty Ray Simmons, the band rounded out by bassist/keyboardist Andrew Randazzo, guitarists Charles Arthur and Andrew Rapisarda and saxophonist/backup-singer Suzi Fischer. "It helps to have some of your best friends be some of the best musicians you know," Jenson says. "They really brought it."
Jenson channels Ryan Adams at his most apocalyptic on Odessa's dark yet ultimately hopeful "All We Have Is Time," and shows off his songwriting chops on "The Garden/2nd Season," a two-part track punctuated by a "Layla"-inspired outro, and featuring lyrics co-written with Foxygen/Matthew E. White bassist Cameron Ralston. The album's lone cover, Jenson's take on Modern English's "I Melt With You" was a bold addition, he admits, but despite his childhood disdain for the track ("I hated that song growing up"), playing it at a wedding gig helped him see past the blinding '80s sheen to the solid framework underneath, which he's transformed into a spacey, comfortingly languid love ballad.
Growing up 25 miles south of Richmond in Chester, Va., Jenson, the son of a loving but frequently on the road truck-driver father, received much of his young education from his older brother. "I was maybe what you'd consider a 'bad kid,'" Jenson recalls. "We were bouncing around on our bicycles, smoking pot. Small-town America—there's nothing to do. In some ways, it's kind of sad; but in another way, it's poetic."
As an early music fan who "hit the ground running" with '90s grunge, Jenson also found inspiration from his dad's record collection, which included '70s staples like the Grateful Dead and Derek and the Dominos. But, above all else, he was moved by Tom Petty's Wildflowers, which came out when he was in seventh grade. "It's just one of those albums," Jenson says. "That record, to me—it's just perfect."
With Odessa, Jenson offers up a collection of spirited and energetic compositions, setting fire to his lyrics with incendiary lead guitar tightly woven with soaring keyboards, arresting harmonies and a pulsing heartbeat of a rhythm section. After years of building a name for himself as a side-man guitarist in the Richmond music scene, Jenson is now poised to break out as a vibrant songwriter and dynamic frontman with his own story to tell.
Venue Information:
All shows are standing room only unless otherwise notated.

No Smoking/Vaping permitted anywhere inside venue

Bags/purses will be checked at the door.

Must have ID for entry

All tickets are picked up via will call starting at the time of doors.

Children under 3 years old are Free.

Appropriate clothing required at all times (tops and bottoms covered).

Don't get ripped off! The only authorized seller of tickets for this event is Broadberry Entertainment Group. You can safely purchase tickets at the lowest available price on our website or at our box office, open Monday - Friday from 10am-4pm. Broadberry Entertainment Group is not responsible for tickets purchased in any other locations and will not honor, exchange, or refund counterfeit, duplicate or invalid tickets.

Venue Information:
Richmond Music Hall @ Capital Ale House
623 E Main Street
Richmond, VA, 23219