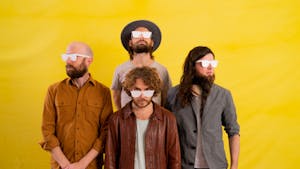 Broadberry Entertainment Group Presents!
Parsonsfield
Oshima Brothers
Richmond Music Hall @ Capital Ale House
Richmond
,
VA
.
Parsonsfield
Six years after coming together as a band of high-energy musical misfits—too rock for folk, too folk for punk, too punk for bluegrass—Parsonsfield found themselves standing at a crossroads. The critically acclaimed five-piece was down to just four members, and while the obvious solution may have been to simply replace their departed comrade, the group instead made the bold choice to completely reimagine their lineup and their catalog, carrying forward as a quartet with an ambitious new approach to writing and recording. The result was a genuine sonic rebirth, a wild musical awakening that brought Parsonsfield closer together than ever before and yielded their most exhilarating and adventurous record yet: Happy Hour On The Floor.
"Recording this album marked our first time working in the studio as a four-piece, and it was really liberating," says lead vocalist Chris Freeman. "Once the lineup changed, we realized that there weren't any restrictions on what we could do. It came with this boundless sense of musical freedom where anything felt possible."
One listen to Happy Hour On The Floor, the band's third full-length release, and it's clear just how liberated Parsonsfield has become. Produced by Benjamin Lazar Davis (Joan As Police Woman, Okkervil River), the record fuses the group's rustic instrumentation and timeless sense of songcraft with dreamy synthesizers and vintage drum machines. The arrangements here are broad and spacious, often built off spare, hypnotizing loops that fuel the songs' mesmerizing drive, and the band's performances are deliberate and economical to match, substituting lean, careful construction in place of the strummed exuberance that defined much of their early work. The result is a record more reminiscent of modern indie pop than old-school string bands, a collection that pushes the group far beyond the perceived boundaries of its sound, even as it shines a spotlight on the heart and soul of what's always made Parsonsfield's music such a joyous revelation.
"When we started writing and recording with one less person, we had to become more judicious about what was essential," says Freeman. "The experience taught us to really hone in on the core of what the four of us love about making music together."
Parsonsfield's journey first began back in 2014 with the release of Poor Old Shine, an ecstatic acoustic collection recorded in the rural Maine town from which the band drew its name. Hailed by Folk Alley as "the most jubilant and danceable indie roots music this side of the Carolinas," the album (and the group's accompanying live shows) established them as a raucous force of nature, with The New York Times praising them as "boisterously youthful yet deftly sentimental" and No Depression raving that they'll "give you rich five-part harmonies one minute [and] sound like bluegrass on steroids the next." They followed it up in 2016 with Blooming Through The Black, a slightly more experimental outing that earned the band glowing reviews alongside dates with everyone from Josh Ritter and The Jayhawks to Mandolin Orange and The New Pornographers. That same year, the group saw their music featured in the hit AMC series "The Walking Dead" and teamed up with the prestigious FreshGrass Festival to compose a score for the 1922 silent classic Nanook of the North, which they performed live alongside the film at the Massachusetts Museum of Contemporary Art.
By the time Parsonsfield began work on Happy Hour On The Floor, the lineup wasn't the only change at play. Freeman and drummer Erik Hischmann had each gotten married, and while Hischmann and his wife settled down in Pennsylvania, the rest of the band clustered back together in New England like the early days: mandolinist Antonio Alcorn moved in with Freeman and his wife in Somerville, MA, and guitarist Max Shakun took up residence nearby in the very same town.
"We'd been spread out for so long," says Alcorn, who penned roughly half the LP with Freeman. "Just being physically close again had a big impact on our writing process."
When it came time to record, the band converted an old barn in rural Connecticut into a makeshift studio, working with Davis to fill the space with an eclectic array of instruments from pump organ and piano to mellotron and Moog. Due to the raw nature of the room, the foursome built each song from the ground up, layering instruments one-at-a-time to beautiful, tempo-setting tracks designed by Davis.
"Recording each instrument individually pushed us to strip the songs down to their most fundamental elements," says Freeman. "At the same time, it pushed us to play more melodically and make sure that every part we included was indispensable. It led us to this new sound that I think we've always been searching for."
That new sound is plain to hear from the opening seconds of the album, which begins with the rousing "Paper Floor." Like much of the record to come, the track is driven by an infectious groove and an intoxicating mix of organic and electronic sounds that leaves plenty of room for Freeman's airy voice to shine. The lilting "Til I Die" mixes crisp finger-picking and Celtic strings with intentionally lo-fi production and dense vocal choiring, while the spellbinding "Running River" builds from an a capella vocoder intro into a triumphant full band climax, and the hook-filled "Now That You're Gone" comes from experiments with bass ukulele run through radical effects pedals.
"When we became a quartet, the four of us all decided to learn to play bass and split the duties depending on what each song called for," says Alcorn. "It turned out to really shape the way we wrote and recorded this album because we were all discovering the possibilities of this new instrument. Everything on the record feels groovier and more danceable than ever before."
And that's just the way Parsonsfield wants it. There's enough sadness and bad news in the world as it is, so they crafted Happy Hour On The Floor as an escape. Hischmann's contributions, for example, meditate on the little moments that define our day-to-day existence: the enchanting "River Town" finds joy in the simple things, while the breezy "Reykjavik Connection" celebrates the kind of bond that transcends time and distance, and the romantic "Sweet Dream" revels in the all-consuming power of love. It's perhaps the soaring "Emery," though, that captures the spirit of the album best. Beginning with a field recording of the birds that congregated outside the barn every day during the recording sessions, the track reflects on gratitude and perspective, on a definition of happiness and fulfillment that has nothing to with wealth or power or possessions.
"It's a song about the necessities in life, which, for the most part, aren't physical things at all," says Freeman. "It's about having nothing, but because of that, knowing that you have endless possibilities."
As Parsonsfield learned with Happy Hour On The Floor, sometimes less is more.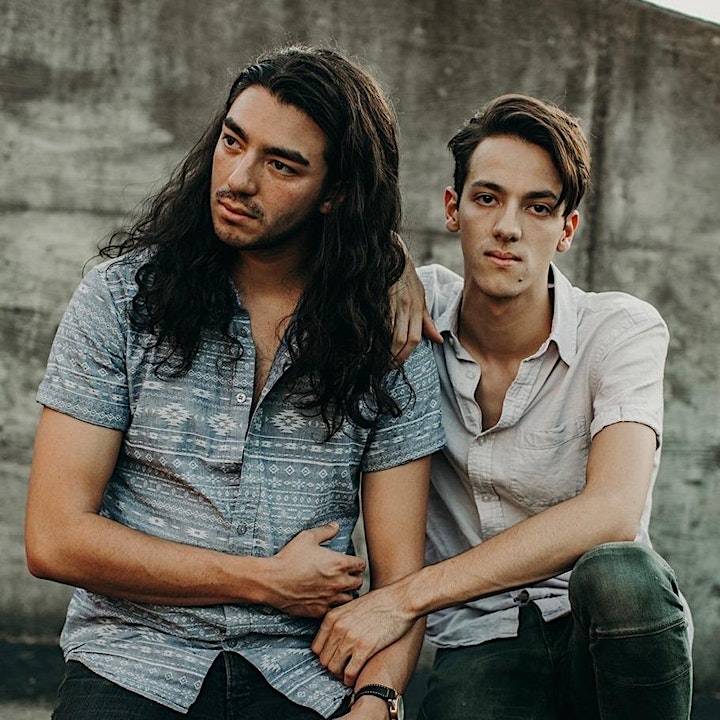 Oshima Brothers
Oshima Brothers' magnetic sibling sound and contagious joy result from a lifetime of making music together. Raised in a musical family in rural Maine, the brothers have honed a harmony-rich blend of contemporary folk and acoustic pop. On stage, Sean and Jamie create a surprisingly full sound with dynamic vocals, electric and acoustic guitars, octave bass, loops, and percussion. Their debut album, "Oshima Brothers," released in 2016, is a collection of 11 original songs written by Sean, and arranged and recorded by Jamie. The brothers live in Maine but are often on the road performing, producing music videos, and dancing.
Venue Information:
All shows are standing room only unless otherwise notated.

No Smoking/Vaping permitted anywhere inside venue

Bags/purses will be checked at the door.

Must have ID for entry

All tickets are picked up via will call starting at the time of doors.

Children under 3 years old are Free.

Appropriate clothing required at all times (tops and bottoms covered).

Don't get ripped off! The only authorized seller of tickets for this event is Broadberry Entertainment Group. You can safely purchase tickets at the lowest available price on our website or at our box office, open Monday - Friday from 10am-4pm. Broadberry Entertainment Group is not responsible for tickets purchased in any other locations and will not honor, exchange, or refund counterfeit, duplicate or invalid tickets.

Venue Information:
Richmond Music Hall @ Capital Ale House
623 E Main St
Richmond, VA, 23219