Broadberry Entertainment Group Presents
Planet Booty
Rich Aucoin, Terror Pigeon
Richmond Music Hall @ Capital Ale House
Richmond
,
VA
.
Planet Booty
Dance to their eclectic electro-funk, grind to their original R'n'B grooves, and sweat under the intense, penetrating gaze of frontman Dylan Charles Germick as he begs you, in all sincerity, to love yourself no matter what.
Conceived in Oakland, California by two Indiana brothers and their friends, Planet Booty first emerged in the late 00's as an eclectic 6-piece (or more) funk and soul dance band powerhouse preaching sweaty joy along the west coast. In 2014, singers Dylan Germick and Josh Cantero, along with bassist Rob Gwin, reinvented the group as a tour-focused trio with a tighter electrofunk sound and an even sexier, sweatier, more intimate message of positivity and inclusivity.
Since then Planet Booty has toured extensively throughout the United States, at club dates and festivals including SXSW and multiple Pride events, and have supported Lizzo, Ninja Sex Party, TWRP, Sisqo, Turquoise Jeep, Capital Cities, Escort, K Flay, and countless more. In 2019 Planet Booty released their fifth record, the Guilty Pleasure EP.
Raw Ramp: "An itch 'n' scratchy electro beat and young-funk in its heart." Broke Ass Stuart: "They had us laughing and dancing the entire time, the crowd was going nuts." Spinning Platters: "Dylan Germick is a true performer and every moment on stage he is there to entertain." Albuquerque Alibi: "Their vigor and passion is incredible and virtually unmatched by any show I've been to."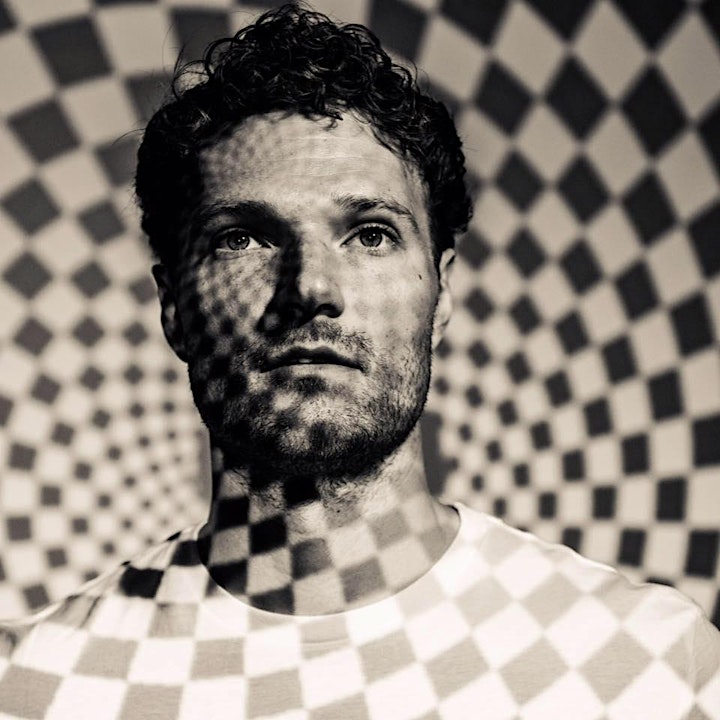 Rich Aucoin
"Ephemeral is an all killer, no filler affair, even as Aucoin's lyrics continue to display an earnest optimism that embody his #yolo attitude". (Exclaim)
"Ephemeral should provide kindling for dance parties far into the future". (Planet S Mag)
"This is an anthemic collection of head nodding and foot tapping electro-pop" (Pop Matters)
"Ephemeral is a dose of bright light with wattage unmatched". (Grayowl Point)
_________________________
Repeat after me:
This heart
This heart
Is all that keeps us up
Is all that keeps us up
This heart
This heart
Is beating
Is beating.
The night begins (with instruction) and ends (sweatily) the same way. And in between there is nothing but love.
But what happens before and after each one of these events—art, the music theory, the travel, the sacrifice, the lonely, the video rendering—goes unseen. Now is the time for it to be heard.
On Ephemeral, Rich Aucoin takes his past three years of relentless worldwide touring—pick a town in France, a festival in Europe, heck, even pick a beach party in Madagascar, he's been there and you were up front—and distills all of the big ideas philosophy majors like him love to ruminate on into 10 sharp dance-pop songs all pointed toward the same goal: to gather the things that keep us afraid and apart, and use them to pull us together.
"After 45 minutes of the most intense singing and dancing and butt-touching of your life and you're in the middle, screaming, 'We won't leave it all in our heads' in a voice so wild and unabashed you normally wouldn't even let your shower hear it. It's the kind of fun where you turn to your friend in the middle of it and go 'Is this real?!' And it is," as Neil Fridd, leader of frequent Aucoin tour/bandmates Terror Pigeon, puts it.
Everything Aucoin does feeds into another thing, his whole life an endless connected mass of roots, needing air and water and a light show to really be seen—there are songs that match videos that stop in time for the parachute to unfurl—there are so many devoted and curious fans getting under them now, that Aucoin has to custom- order them for size. "He's already holding stadium-calibre, interactive live spectacles in the confines of clubs," marvelled CBC Radio 3's Grant Lawrence in 2012. "Imagine what this Halifax electro-imagineer could do in a hockey arena?"
"The power of his music that makes people want to dance, is that it's a combination of the music, and what he's doing on stage," says comedian and ex-roommate Mark Little. "It's not a plea for people to dance, but it's kind of a persistent 'Dance, dance, don't forget to dance.' I've never seen it work before. He gets people to dance when they wouldn't normally dance—it's the same quality that makes you not-annoyed with his positivity."
"In times like this/I wanna be a believer!" Aucoin shouts on the driving, dynamic "Want to Believe," an exuberant anthem mixed by Grammy Award winner Mick Guzauski (Daft Punk)—and it's not surprising that he means all times. "I want to believe," he says, "and am on a quest to try to have as many experiences as I can to illicit belief."
Despite his seemingly superhuman abilities—"I think he has it in his head that he wants to do one memorable thing every day," says Little, "which I think is insane"—Aucoin has experienced the same loss and doubt as any other person. On the deceptively upbeat "Four More Years," he lays out the toll an outsized life can take on the heart beneath it: "I'm alone so much/what good are friends you cannot touch…I fuckin' miss my friends."
Lastly and most importantly, Ephemeral was inspired by the story of The Little Prince. (It runs in synchronization with the 1979 claymation version.) "This album was written to explore the same concepts and theme contained in Antoine de Saint-Exupéry's densely filled children's novella; themes of the ephemerality of human existence, the absurdity of life, the values placed upon the pursuit of power, wealth and knowledge," says Aucoin. "Isolation and relationships are a big focus in the book and the record and the realization that our relationships are the most important part of our short existence."
Repeat after me:
This heart is all that keeps us up.
This heart is beating.
Venue Information:
All shows are standing room only unless otherwise notated.

No Smoking/Vaping permitted anywhere inside venue

Bags/purses will be checked at the door.

Must have ID for entry

All tickets are picked up via will call starting at the time of doors.

Children under 3 years old are Free.

Appropriate clothing required at all times (tops and bottoms covered).

Don't get ripped off! The only authorized seller of tickets for this event is Broadberry Entertainment Group. You can safely purchase tickets at the lowest available price on our website or at our box office, open Monday - Friday from 10am-4pm. Broadberry Entertainment Group is not responsible for tickets purchased in any other locations and will not honor, exchange, or refund counterfeit, duplicate or invalid tickets.

Venue Information:
Richmond Music Hall @ Capital Ale House
623 E Main St
Richmond, VA, 23219