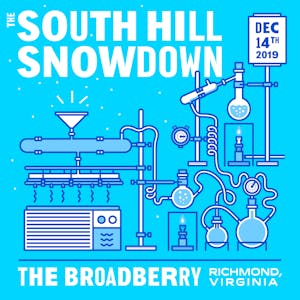 South Hill Snowdown feat.
South Hill Banks
The Grass Is Dead, Front Country, Dirty Grass Players
The Broadberry
Richmond
,
VA
$12.00 - $18.00
Tickets At The Door
.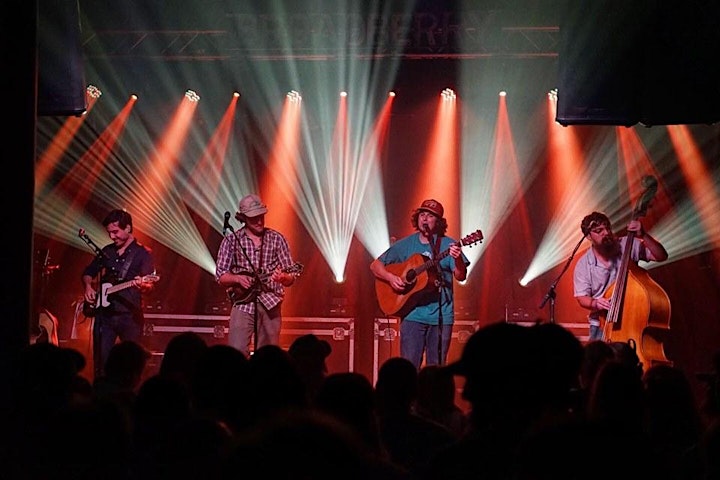 South Hill Banks
South Hill Banks – Lance Thomas (vocals, guitar), Eric Horrocks (mandolin, vocals), Ryan Horrocks (banjo, vocals), Dan Fiasconaro (guitar, vocals), and Justin Doyle (upright bass) – have carved a niche for themselves with their jam infused bluegrass sound. Formed in August 2015 in Richmond, Virginia, South Hill Banks pulls from a wide range of influences such as classic rock, jam, blues, to traditional bluegrass to keep audiences entertained with a blend of sounds old and new.
Be sure to check out their brand new album "No Time For A Breakdown" out now!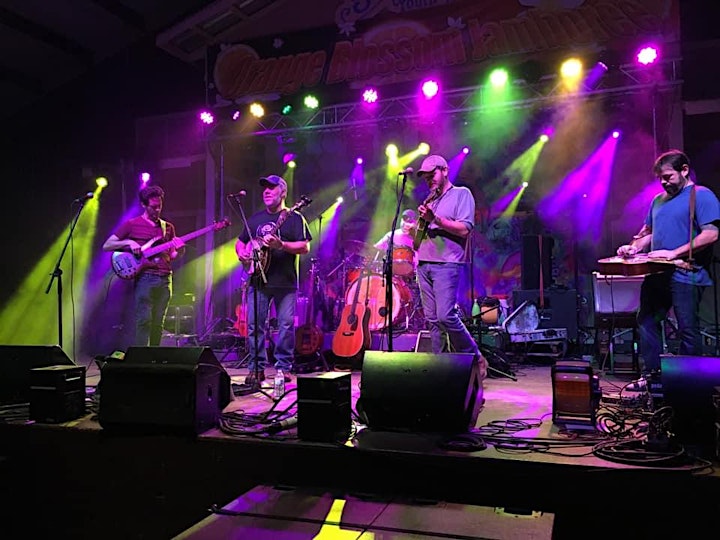 The Grass Is Dead
The Grass Is Dead Performs Bluegrass Versions of the Grateful Dead & Related Music Since 1998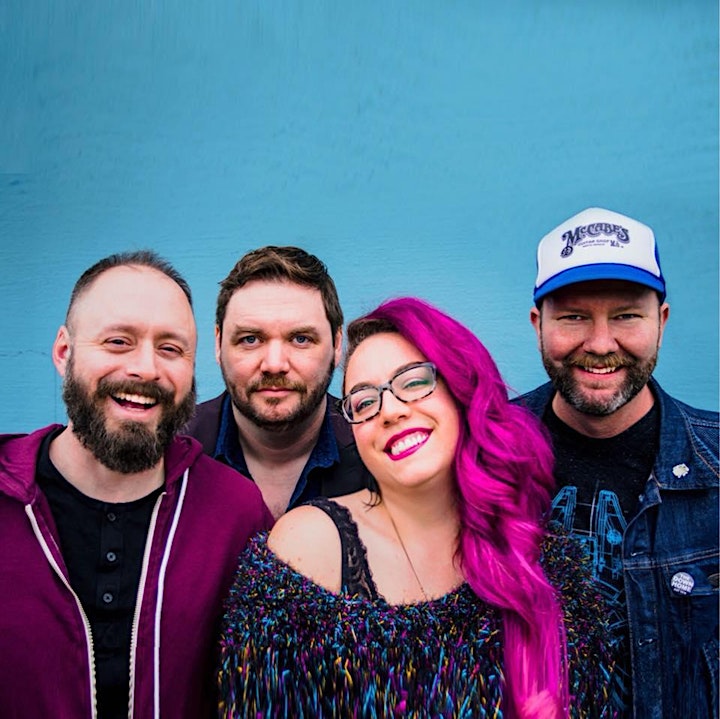 Front Country
One day in late February, the five members of Front Country were warming up for their record release show at the renowned bluegrass club the Station Inn, in their new home base of Nashville, Tenn. They'd never played most of these songs live before.
It wasn't a given that these musicians would wind up in anything remotely resembling a bluegrass band. Singer Melody Walker got into world music and belted out roots-rock. Bassist Jeremy Darrow studied jazz. Leif Karlstrom trained as a classical violinist, and still prefers that title to "fiddle player." Mandolinist Adam Roszkiewicz studied classical guitar at the San Francisco Conservatory of Music.
The actual guitarist in the band, Jacob Groopman, did his share of exploring after college, too.
"I was in an Afrobeat group for about five years, touring around in this 10-piece kind of hippie Afrobeat band," Groopman says.
In the bluegrass world, musicians tend to define themselves by their relationships to tradition — specifically, the tradition of high-and-lonesome singing and a hard-driving sound. There are regional variations from Virginia to Colorado. The West Coast has its own freewheeling tradition, and that's where Front Country started out: at a monthly jam in San Francisco. Then its members heard about a band contest at a bluegrass festival.
"And we ended up winning that band competition," Walker says. "The very next day, I made a website for the band because I thought maybe people will be Googling Front Country at that point, possibly."
From that point on, Front Country was a serious band. The group made a mixtape reimagining songs by Don Henley, King Crimson and the indie-pop band tUnE-yArDs.
Front Country does play traditional tunes on the new album, like the Carter Family's "The Storms Are On The Ocean" — though Roszkiewicz admits their arrangement makes it sort of unrecognizable.
"It's not so much to ruin it on principle with the rock music," he laughs. "We might be doing things differently, but at the heart of it, it's just songs, good songs we like that we can get behind."
Most of the new material, though, is original. Walker is the band's primary songwriter, and for the album, she submitted 20 songs to her bandmates for a vote. One, called "Good Looking Young People," seemed an especially unlikely candidate.
"When I wrote it, I had an iPad drum machine app that I was using," she explains. "So I had this beat that was kind of this super 808-sounding thing... Like, very Phil Collins, 'In the Air Tonight.' "
The group decided to keep the rhythmic ideas and ditch the drum machine. And while Front Country's members are more than capable of using traditional techniques on their instruments, they often choose not to.
"We're always trying to do things we've never done before on our instruments," Roszkiewicz says. "I'll be listening to the song, we'll be working on the song and I'll hear a synth line."
All of the musicians in Front Country also actually listen to, and respect, music made with beats, samples and electronic effects.
"I think sometimes, when people dismiss pop, one of the things they're dismissing is the craft aspect of it. Because obviously bluegrass and string-band music requires an enormous amount of craftsmanship," Darrow says. "I think one of the things that we put on display is [that] rather than an element to be dismissed, the craft of pop music is just as intricate as it is in any other style. And maybe that's a little clearer to see when we're playing it on wooden instruments."
At this point, they realize it's probably a stretch to call what they're doing bluegrass at all. String-band pop is more like it. [ from NPR All Things Considered, by Jewly Hight ]
Venue Information:
Parking is available in side lot (by Exxon)
No Smoking/Vaping permitted anywhere inside venue
Bags/purses will be checked at the door.
Must have ID for entry
If you do not have access to a printer, we can scan ticket from your cell phone. Be sure to have your brightness turned all the way up at the door.
Children under 3 years old are Free.
Kitchen is open during all hours of operation.
Appropriate clothing required at all times (tops and bottoms covered).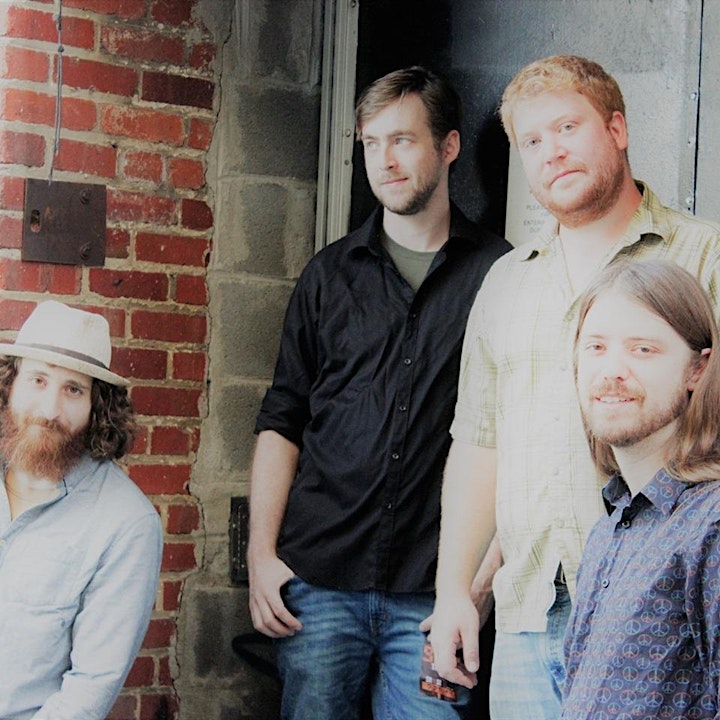 The Dirty Grass Players

Hailing from Baltimore, Md The Dirty Grass Players have established themselves with one toe-tappin' foot in traditional bluegrass and blazing musicianship that pushes boundaries. Comprised of Mikey Sallemi on Bass, Alex Berman on Banjo, Ben Kolakowski with the guitar, and Ryan Rogers on mandolin, this four piece is successfully bringing their growing fan base a down, dirty and heated performance. Their ability to seamlessly transition from downhome bluegrass to spirited improvisation makes each performance unique. Throw in some Allman Brothers, Pink Floyd or a dash of southern rock and you'll quickly understand what they mean by Dirty Grass. Their self-titled debut CD The Dirty Grass Players captures this energy and as 2017 winner of Charm City Bluegrass & Folk Festival Band Competition clearly indicates, this is just the beginning. Successfully touring the Mid-Atlantic and festival appearances, this year finds the group expanding along the East Coast and building on this momentum. For anyone that enjoys a musical throwdown by skilled musicians its time to get your grass dirty.

Venue Information:
The Broadberry
2729 W Broad St
Richmond, VA, 23220