Southern Culture on the Skids
The Judy Chops
The Broadberry
Richmond
,
VA
.
Southern Culture On The Skids
Southern Culture On The Skids has been consistently recording and touring around the world since its inception in 1983, when Rick Miller was a grad student at UNC-Chapel Hill. The current lineup (Dave Hartman – drums; Mary Huff – bass and vocals; Rick Miller – guitar and vocals) has been playing together for over 30 years. The band's musical journey has taken them from all-night NC house parties to late night network talk shows, and from performing at the base of Mt. Fuji in Japan to rockin' out for the inmates at NC Correctional Facilities. Their music has been featured in movies and TV, and used to sell everything from diamonds to pork sausage, and their legendary live shows are a testament to the therapeutic powers of foot-stomping, butt-shaking rock and roll.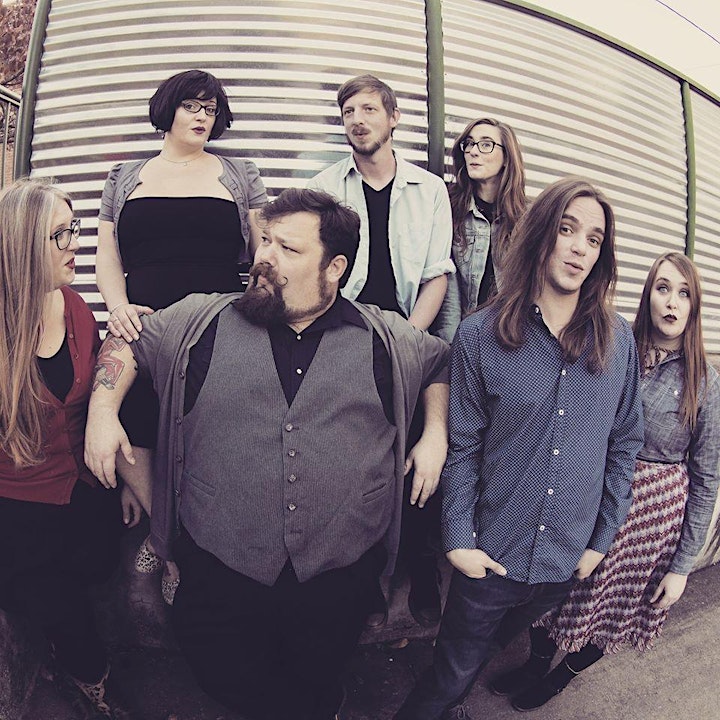 The Judy Chops
The Judy Chops are an indomitable force in the VA music scene, rocking audiences with original tunes, remixed covers, and mash ups since 2008. Averaging over 150 shows a year, the Chops are a high-energy Americana 7-piece group who delight in wowing audiences throughout the Mid-Atlantic and beyond. Their many festival appearances and shows have included opening for acts like Lake Street Dive, The Black Lillies, Miss Tess & the Talkbacks, David Mayfield Parade, and J.P. Harris & the Tough Choices, and Igor & Red Elvises have proven the Chops to be consummate performers. The band's sound is built around strong three part harmony vocals, acoustic guitar, baritone banjo uke, searing electric guitar and fiddle solos and a unique rhythm section featuring upright bass, cocktail drums, with the occasional horn player to round out the mix. Stylistically, the band blends elements of swing, blues, rock-a-billy, classic country and western, with a modern flair, for a unique, genre-defying musical experience. The Chops have previous recorded three albums, Modern Vintage Vol. 1 in 2008 and Give Her the Gun in 2010. In 2013, The Judy Chops were voted "Best Local Roots Band" at the inaugural Red Wing Roots Music festival in Mt. Solon, VA, bringing home 20 hours of studio time at Blue Sprocket Sound in Harrisonburg VA, and a microphone package from Peluso Microphone Labs. These prizes enabled them to record their most ambitious album to date, Minor Sunshine, released in June 2014. The band will be releasing an EP of B-Sides and Singles in 2015 in conjunction with Blue Sprocket Sound.
Venue Information:
Parking is available in side lot (by Exxon)

No Smoking/Vaping permitted anywhere inside venue

Bags/purses will be checked at the door.

Must have ID for entry

If you do not have access to a printer, we can scan ticket from your cell phone. Be sure to have your brightness turned all the way up at the door.

Children under 3 years old are Free.

Kitchen is open during all hours of operation.

Appropriate clothing required at all times (tops and bottoms covered).

For additional FAQs click here

Don't get ripped off! The only authorized seller of tickets for this event is Broadberry Entertainment Group. You can safely purchase tickets at the lowest available price on our website or at our box office, open Monday - Friday from 10am-4pm. Broadberry Entertainment Group is not responsible for tickets purchased in any other locations and will not honor, exchange, or refund counterfeit, duplicate or invalid tickets.

Venue Information:
The Broadberry
2729 W Broad St
Richmond, VA, 23220