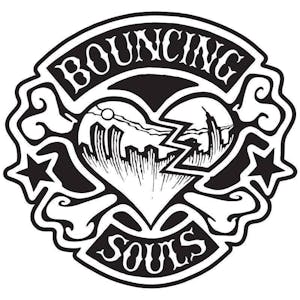 Broadberry Entertainment Group Presents
The Bouncing Souls
The Bronx, Strike Anywhere, The Bar Stool Preachers
The Broadberry
Richnmond
,
VA
$27.50 - $30.00
Tickets At The Door
.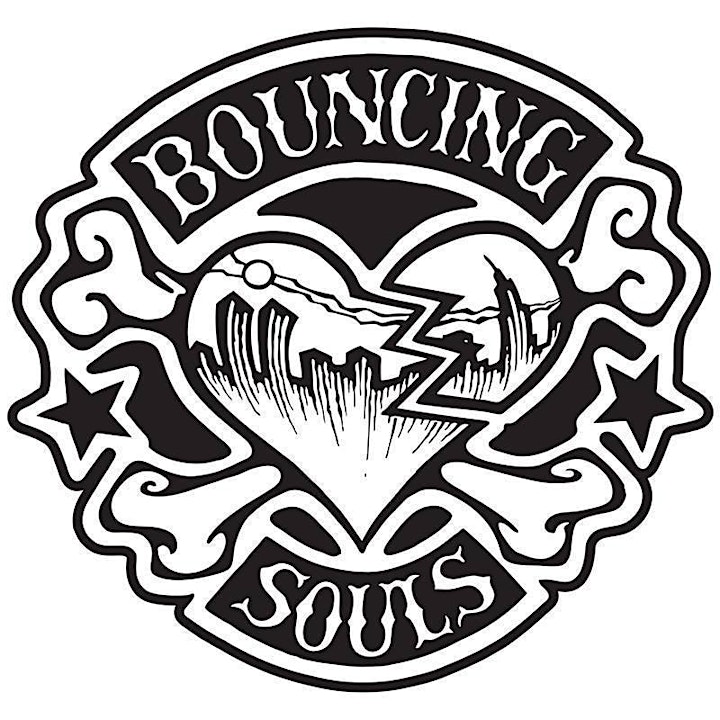 The Bouncing Souls
Over the past several weeks, we've been happily dwelling on how much fun we had learning and playing all of our albums this year at "Home For The Holidays" and it got us thinking: Now that we did our homework and we know all these songs, why not take this show on the road and share the fun with our people? So, over the course of 2011, we're going to do just that!
We're going to invade some of our favorite cities for a series of 4-night stands planned in some very intimate venues and play almost every song we ever wrote: Two records a night, in chronological order. That means all your favorite songs as well as all the lost causes and forgotten songs you've always wanted to hear live, but we never remembered how to play…come on out and sing along.
Support bands and details for the Los Angeles show will be announced soon... presale tickets and 4-night passes will go onsale through Chunksaah on Aug 31st and regular onsale will be September 2nd. Line-up information for these shows will happen about 2 months before the show dates, so stay posted!!!!
About The Souls:
You can count the number of bands who've stayed together for 20 years on two hands, and you can use just one to count those who've consistently released quality material for two decades. This year, The Bouncing Souls enter that esteemed category, and in keeping with their D.I.Y. roots, they've done it without major labels, corporate radio, MTV, or teen magazine pinups.
When married couples celebrate twenty years together, they're usually showered with anniversary gifts. The Bouncing Souls are celebrating their milestone by reversing that tradition and giving back to the fans, releasing one original song per month throughout 2009. More on that later, but first let's look back on some earlier days…
Picture it: 1989, a Knights of Columbus Hall in Bernardsville, New Jersey. A supportive music-loving teacher throws down $120 to cover expenses. A bunch of sweaty high school kids gather to sneak beers and rock all night at the debut show of a band called The Bouncing Souls. And a Jersey institution is born.
But the Souls' story actually begins a few years earlier than that historic gig. .
Like any young band with energy to burn and original songs under their belt, the boys took to the road in order to share their music and spirit with any crowd that would listen. While there were aspirations to find audiences across the globe, even college parties and basements were enough to keep hope alive in the early days. As bassist Kienlen puts it, "We never spent too much time worrying about the future. The point of the band was always celebrating the here and now, trying to make the best of whatever was in front of us at the time."
Doing it for the sake of the music, the fans, and their own inspiration for twenty years, the group – and their White Castle – are going pedal to the metal on a full tank of gas. According to their frontman, "The shared driving force is part of the mechanics that keeps the beast truckin' down the next highway. We were - and still are - a few passionate, rebellious, creative, idealistic, party loving punks looking for a good time, for something to believe in, and for something meaningful to live for."
With twenty years behind these legends from the Garden State, there's a lot more still to come from The B.S. – and that's no bull.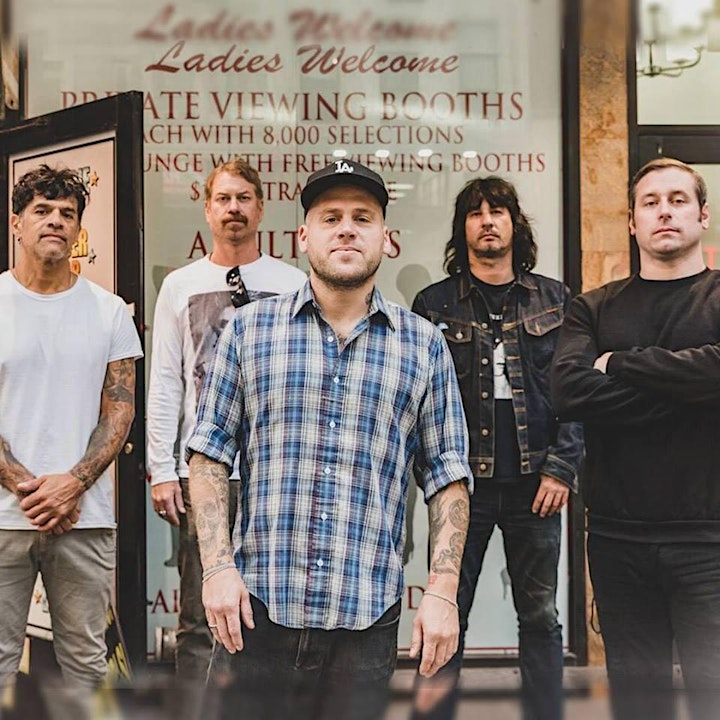 Fifteen years ago, The Bronx appeared in a storm of attack-mode guitars, apocalyptic rhythms, screaming aggression and sneering disdain for the status quo.
In 2017, as The Bronx resurface with their fifth eponymous album (and first in four years), the Los Angeles-based quintet has lost none its pugnacity. "The Bronx V," as it is destined to be known, is as hard-hitting, confrontational and relevant as ever. And while it may or may not sound more grown-up than their vein-bulging early releases, they will not apologize either way.
Coming from a band that has persevered for a decade and a half, that sounds outlandish. Moreover, they've led dual lives for the past eight years, maintaining an alter ego as Mariachi El Bronx that as is as true to that form of music as their hardcore is to the punk ethos. Prove themselves? Yes, that's the way the Los Angeles-based quintet thinks and works.
"The Bronx V" is out now. The band — Ford, Caughthran, guitarist Ken Horne, bassist Brad Magers and drummer David Hidalgo Jr. (replacing Jorma Vik, who departed the band in 2016) — recorded the album over five weeks with renowned producer Rob Schnapf, whose wide array of gear allowed them to add considerable nuance to their blistering guitar volleys.
Lacking none of the band's typically pugilistic fervor, "The Bronx V" lands punches exactly where they're aimed.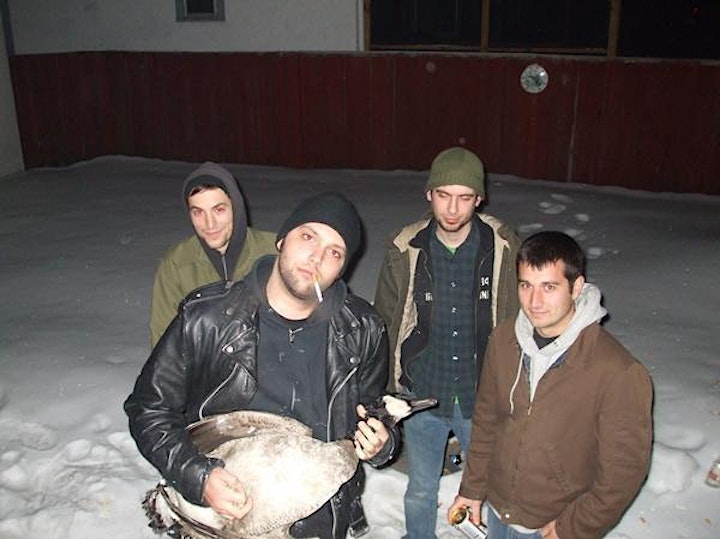 Off With Their Heads
Minnesota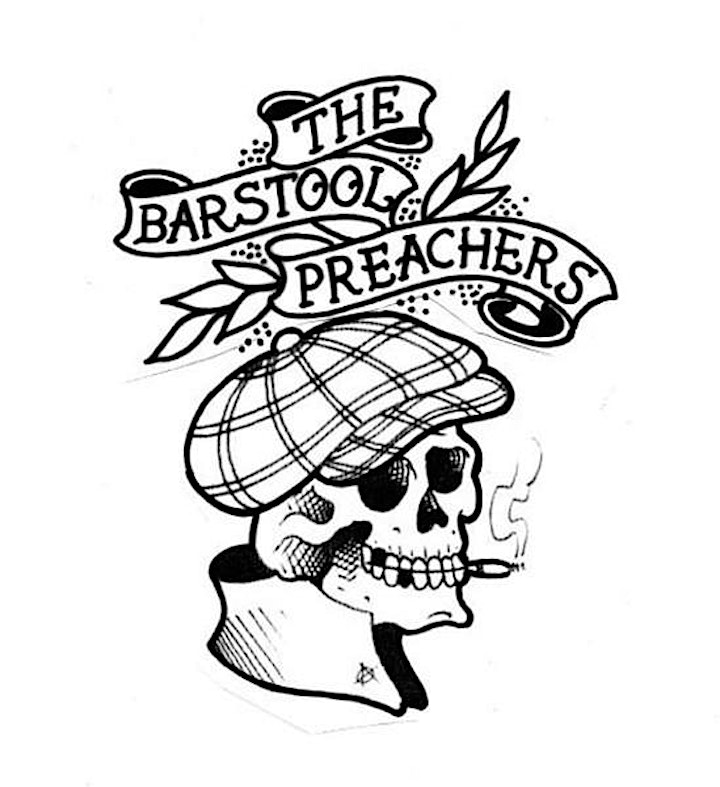 The Bar Stool Preachers
Ska Punk band from UK
Venue Information:
Parking is available in side lot (by Exxon)

No Smoking/Vaping permitted anywhere inside venue

Bags/purses will be checked at the door.

Must have ID for entry

If you do not have access to a printer, we can scan ticket from your cell phone. Be sure to have your brightness turned all the way up at the door.

Children under 3 years old are Free.

Kitchen is open during all hours of operation.

Venue Information:
The Broadberry
2729 West Broad Street
Richnmond , VA